Jacqueline Marci Small, RN, MSN, FNP-C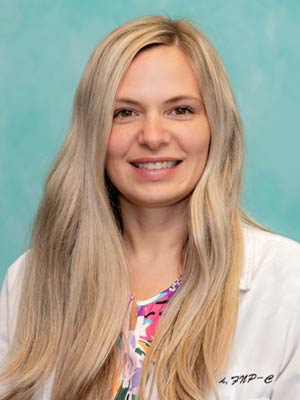 Marci Small was born in Georgia and lives in Gwinnett county. She graduated with honors from Georgia Baptist College of Nursing at Mercer University in 2012 with her Bachelor's in Nursing. She later went to The University of Alabama at Birmingham and graduated with her Master's in Nursing, specializing as a Family Nurse Practitioner, in 2018. She worked as a registered nurse in the Emergency Department at Gwinnett Medical Center for 7 years, where she worked with patients of all ages and gained exposure to a wide variety of diagnoses.
After becoming certified as a Family Nurse Practitioner, she started working as a nurse practitioner in Men's Health and since has been working in Internal Medicine.
Marci is married and has two daughters. When she is not working she enjoys spending time with her family.
To book an appointment with Marci Small, RN, MSN, FNP-C, click the link below.